Home
Posts filed under israel
7/01/2017
Saudi Arabia paid Egypt $25bn for tiran and sanafir Red Sea islands
An Israeli report claimed that Saudi Arabia has paid Egypt $25 billion to give up the Red Sea islands of Tiran and Sanafir.
The Jewish Policy Centre claimed that Egyptian President Abdel Fattah Al-Sisi has received the money in the form of aid over the past few years.
"Sisi ratified the treaty after Egypt's legislative and constitutional committee held three closed meetings earlier this month. The secretiveness of the meetings drew criticism from other unnamed parliamentarians, arguing that the committee was colluding against the will of Egyptians. The whole parliament approved the agreement on June 14," the report said.
The report accuses Al-Sisi of "selling" Egypt to Saudi Arabia, which supported Cairo with aid totalling over $25 billion in the recent years.
An Egyptian lawmaker who voted against the agreement said "the people did not elect us so that we give up their land,"
Meanwhile, former presidential candidate, Khalid Ali has filed a lawsuit before the Administrative Court to halt the implementation of the agreement.
6/27/2017
Saudi and UAE is working on Mossad/CIA Plan to Create Greater Israel
The Plan — according to U.S. General Wesley Clark (Ret.):
In an interview with Amy Goodman on March 2, 2007, U.S. General Wesley Clark (Ret.), explains that the Bush Administration planned to take out 7 countries in 5 years: Iraq, Syria, Lebanon, Lybia, Somalia, Sudan, Iran
'The Greater Israel Project' Explained by Ken O'Keefe:
Ken explains the concept of 'The Greater Israel Project' and the balkanization of surrounding countries as a means of destabilizing them. Balkanization is a geopolitical term that was originally used to describe the process of the fragmentation or division of a region or state into smaller regions or states that are often hostile or non-cooperative with one another. The head of the snake, the system of power, is headed by the financial system. The bankers rule the Earth through the private control of the issuance of money, debt-based money which we're all supposed to pay with things like austerity measures, which allows them to provide THEMSELVES an INFINITE supply of money which means that they can buy anything and anyone so we see that the world governments are nothing but puppets of bankers who control their money supply. The bankers at the top of this pyramid are psychopaths.
Norman Finkelstein Obliterates and Humiliates Hard Talk Host on Israel:
Norman showed the host what it really means to "Hard Talk".
The Bias anchor/journalist who sides with Israel makes a mistake by challenging Norman on the Palestine and IsraHell conflict. Norman teaches her a lesson, she wont be forgetting anytime soon.
Norman Finkelstein has devoted his life and his Doctorate degree on the Middle East and the Palestine Israel conflict.


ISIS In Greater Israel's Scheme:
This is the root cause of all the refugee crisis we are facing in the world right now.
4/26/2017
video Appears to Show Egyptian Soldiers Killing
Unarmed Men in Sinai
Warning - Item
Video shows Egyptian soldiers executing prisoners in Sinai
might contain content that is not suitable for all ages.
By clicking on
CONTINUE
you confirm that you are 18 years and over.
**********************
A video has emerged that appears to show members of the Egyptian military shooting unarmed detainees to death at point-blank range in the Sinai Peninsula and staging the killings to look as if they had happened in combat.
The leaked video, which was posted on social media on Thursday, could undercut claims made by the Egyptian Army in December that the men were suspected terrorists who died in a fight with the military.
The video was released the same day that Defense Secretary Jim Mattis met in
Egypt
with its president, Abdel Fattah el-Sisi, to discuss improving their countries' military relationship. It also comes after human rights groups accused the Egyptian military of
killing up to 10 men in January in a staged counterterrorism raid
in Sinai.
The three-minute video, which was released through a channel associated with the
Muslim Brotherhood, appears to depict part of a raid that the Egyptian Army highlighted in
a Facebook post on Dec. 6, 2016
. That post included photos of three bloody men in a grassy area with rifles next to them. The post said they had been killed in a military raid on a terrorist base and an explosives storehouse.
Eight people were killed and four others were arrested, the military said on Facebook in December, as Egyptian armed forces "continued to tighten their security grip" in the Sinai Peninsula, where the country has waged a yearslong battle.
But the video shows no firefight and starts with soldiers mingling next to an armored truck in a sandy field scattered with bodies next to shrubs and grassy patches. But it does show the killing of at least three people. In one case, a soldier casually holds a rifle over a man on the ground and shoots him in the head. In another, soldiers escort a blindfolded man into the field, place him on his knees and shoot him multiple times in the head and upper body.
The pro-state Egyptian
news site Youm7 called the video a fabrication
carried out by the Muslim Brotherhood, which is banned in the country, and said the people in the video did not have Egyptian accents. An Egyptian military spokesman did not respond to a request for comment late Thursday.
one point in the video, a man off camera tells a soldier in Arabic to shoot the captured men in a variety of places. "Don't just do the head, O.K.? Don't just do the head," the person said.
In addition to the three men seen killed, the video shows two men lying on the ground who were apparently in the Facebook post. The same men included in the Facebook post in December were apparently also shown in a military video shared on YouTube in November for an operation that claimed to have killed eight terrorists "during clashes."
Sarah Leah Whitson, the executive director of Human Rights Watch's Middle East and North Africa Division, which released
a report about the January killings
, said the group was investigating the latest video.
"We have not yet verified the video, and are working on it," Ms. Whitson said in an email. "But it accords closely with our findings about other summary executions in Sinai and Cairo."
Mokhtar Awad, a militancy expert at George Washington University, said the video was unlikely to be widely discussed on Egyptian news media because of emergency laws enacted by Mr. Sisi last week after suicide attacks by the Islamic State on two Christians churches on Palm Sunday.
"The worst thing I've seen before is of soldiers beating a guy," Mr. Awad said. "We've never seen video from Sinai or elsewhere showing an Egyptian serviceman killing someone in cold blood."
Together with the accusations of extrajudicial executions in Sinai in January, Mr. Awad said, it suggested "a growing level of impunity" in parts of the Egyptian military, particularly in Sinai where local emergency laws have been in place for years.
"It is a significant problem, and something that needs to be seriously addressed," he said. "Otherwise things could head in a very problematic direction, of this somehow becoming a new normal."
11/28/2016
Al-Sisi builds 6 huge tunnels in Sinai – Nile water for Israel might be the reason
Six Huge Tunnels near Sinai Borders
Middle East Observer (MEO) was able to get exclusive photos from the site of building 6 news tunnels in Sinai . The Egyptian government has announced that they are building 4 tunnels, 1 for railway and 3 for cars but haven't announced anything related to the other 6 tunnels.


MEO knew that the construction companies belong to the army in addition to few private companies, including Orascom, which is owned by the Sawiris family, an economic tycoon close to the government.
Egyptian-Israeli relations under Al-Sisi Regime
Israel ambassador in Cairo says "Egyptian-Israeli relations passing its best times"
Israel Ambassador in Egypt Haim Koren's stated that the Egyptian-Israeli relation is passing by its best times. The veteran diplomat posted in Egypt since 2014 said, "This is one of the best times we've ever had" in terms of cooperation between governments.

Koren continued,"There's good cooperation between the armies, we have understandings about the Sinai Peninsula, and basically, we see (eye-to-eye) on the development of the region."

Since al -Sisi reached power by a military coup in 2013, the Egyptian-Israeli relations have witnessed one of its flourishing time. Israel has become an important ally to Abdel-Fattah al-Sissi, along with Saudi Arabia and wealthy Gulf Arab countries.

Al-Sisi was supported by the Gulf States to overthrow Mohammed Morsi in 2013 as they were against having a successful precedent in Egypt. The Gulf countries were against the Arab Spring protests that would shake their status.
Al-Sisi isolates Hamas
Moreover, al-Sisi has also assisted Israel in isolating Hamas Resistance Movement ruling the Gaza Strip. Israeli military officials praise Egypt's crackdown on Hamas' cross-border smuggling tunnels, which had been a main conduit for weapons into Gaza, and say the Egyptian military is doing an admirable job in a fierce battle against IS militants in Sinai.

Hamas had close ties with the former Egyptian leader and is rooted in Morsi's Muslim Brotherhood.

In the same context, Israel usually praises al-Sisi for his tough policies against Islamists, and considers him a key partner in the war against Islamic "extremists".
ISIS-Affiliated Province of Sinai
Egypt and Israel military cooperation have flourished recently with the growing power of the ISIS-affliated group in Sinai Peninsula. Accordingly, Israel has allowed Egypt to move heavy weapons like tanks, artillery, and attack helicopters into the restive Sinai Peninsula. The two sides also are considered to have close intelligence ties.
Despite the two governments' close ties, but the Egyptian-Israeli relation is still rejected by the Egyptian public opinion.
Al-Sisi-Netanyahu distinguished relations
In addition, Israeli Prime Minister Benjamin Netanyahu and al-Sisi often speak on the phone. Last May,al-Sisi said that Egypt's relations with Israel could be warmer if it made peace with the Palestinians. In response, Netanyahu welcomed al-Sisi's initiative and he praised what he described as al-Sisi's "willingness" to help advance the peace process with the Palestinians."

Koren said, "We have common enemies in the sense of terrorism, or if you like, radical Islamic terrorism, emerged from the same root no matter if it happens to be Hamas or the Muslim Brotherhood, ISIS, Jabhat al-Nusra or al-Qaida," Koren said. He added, "understood quickly that we are all in the same boat."The outrageous reached its peak followed the 2011 January Revolution when outraged crowds surrounded the Israeli embassy in Cairo over the killing of five Egyptian policemen by Israeli forces chasing militants in the Sinai. Since the incident, Israel closed it embassy and didn't reopen its embassy, until September 2015.
Full normalization with Israel rejected
In the same context, political figures across Egypt still reject full normalization of Egyptian-Israeli relations, with many professional associations and labor unions banning members from visiting Israel.
Last year, Egypt's parliament voted to expel a MP after he had dinner at the Israeli with Koren and a newspaper published a photo of Koren with devil's horns superimposed on his head.

Moreover, any attempt to reach the Egyptian public opinion is faced in return by rejection. Earlier this year a new Arabic-language Facebook page set up by the Israeli embassy was flooded with insults and anti-Semitic comments, with some likening Jews to pigs and others calling them killers over the long-running conflict with the Palestinians – a popular hot-button topic in Arab countries.

Koren said, "Our aspiration is to come closer to the Egyptian people," through cultural policy and social media. "But we understand, it's a long process, there's a long way to go. That's why the stability of Egypt is important, and also the success of its economy."

In addition, Koren described the economic relation with Egypt to be very slow saying that despite the successful free trade areas for manufacturing known as QIZ zones, "it's going very slow" with regard to developing Israeli expertise in sectors that could benefit the Egyptian economy, such as agriculture, irrigation, and solar power.



7/24/2015
Egyptian Pilot Arrested for Not Bombing Yemen
The Egyptian air force has arrested one of its pilots after he disobeyed orders for taking part in airstrikes against Yemen.
"I joined the army and studied to become a pilot to strike Israel and not Yemen," Arab news website Omran Press quoted the arrested Egyptian pilot as saying.
Saudi Arabia has been striking Yemen for five days now, killing, at least, 73 civilians and injuring hundreds more.
Five Persian Gulf States -- Saudi Arabia, the United Arab Emirates (UAE), Bahrain, Qatar and Kuwait -- and Egypt that are also assisted by Israel and backed by the US have declared war on Yemen in a joint statement issued on Thursday.
US President Barack Obama authorized the provision of logistical and intelligence support to the military operations, National Security Council Spokesperson Bernadette Meehan said late Wednesday night.
She added that while US forces were not taking direct military action in Yemen, Washington was establishing a Joint Planning Cell with Saudi Arabia to coordinate US military and intelligence support.
Riyadh claimed that it has bombed the positions of the Ansarullah fighters and launched attacks against the Sana'a airport and the Dulaimi airbase.
Egyptian Pilot Arrested for Not Bombing #Yemen . http://t.co/aqWp2dA7V3 pic.twitter.com/KIOwqntDPR #YemenUnderAttack #Egypt

— Zain Khan (@ZKhanOfficial) March 31, 2015
7/11/2015
Al-Quds Day,a day of solidarity with the oppressed
#Palestinians . #Israel #zionism
Quds Day (Jerusalem Day, Quds is the city's Arabic name), officially called International Quds Day (روز جهانی قدس) in Iran, is an annual event held on the last Friday of Ramadan that was initiated by the Islamic Republic of Iran in 1979 to express solidarity with the Palestinian people and oppose Zionism and Israel's existence,[1] as well as Israel's control of Jerusalem. In Iran, the government sponsors and organizes the day's rallies. Quds Day is also held in several countries in the Arab and Muslim world with protests against the Israeli occupation of East Jerusalem.
http://www.dixine.com/en/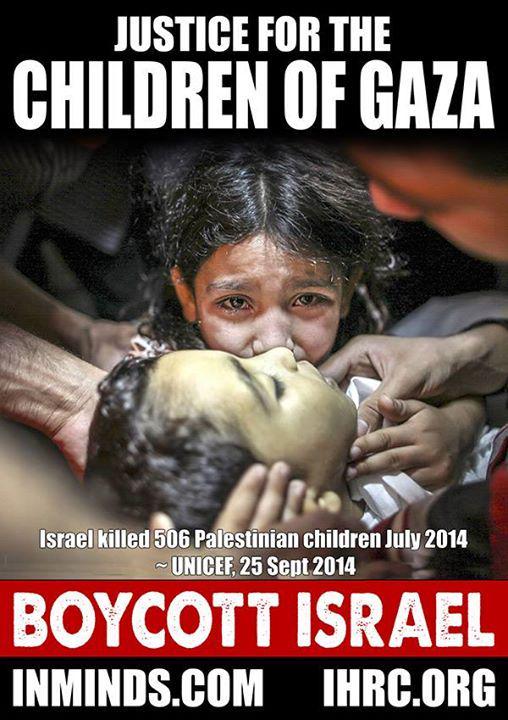 ---------------------------------------------------------------
Gaza: One Year On
Imagine going through a devastating 51-day war… and then not being allowed to rebuild. That's Gaza.
Posted by AJ+ on Thursday, 9 July 2015
The state of free speech in the "only democracy" in the Middle East via our friends at Counter Current News.Trending: #QudsDay
Posted by Mint Press News on Sunday, 12 July 2015
بالصور.. بغداد وطهران في #يوم_القدس_العالمي .. مواقف ورموز متشابهة.. http://cnn.it/1CtDfv1#فلسطين #القدس #jerusalem #CNNArabic #صور
Posted by CNNArabic on Friday, 10 July 2015


— Ruptly (@Ruptly) July 11, 2015
— AntiNWONOWTina (@AntiNWONOWTina) July 11, 2015
— Peter Lerner (@LTCPeterLerner) July 10, 2015
— sumairajamil (@real_sumaira) July 11, 2015
— Abbas Hamideh (@Resistance48) July 11, 2015
— Abbas Hamideh (@Resistance48) July 11, 2015
— Hamid Farajollahi (@HamiFaraj) July 11, 2015
— SA-Yemen-Palestine (@shamznoor) July 10, 2015
— SA-Yemen-Palestine (@shamznoor) July 10, 2015
— The Muslim Vibe (@themuslimvibe) July 10, 2015
— sumairajamil (@real_sumaira) July 10, 2015
July 10, 2015
July 10, 2015
July 10, 2015